5 Beautiful Bathrooms: Sunday Strolls & Scrolls
I think one of the most exciting things about our almost-finished kitchen remodel is that it means we're about to finish cooking in our bathroom! Ha! I wish our bathrooms were bathrooms again. We'll also have an extra "new" bathroom now that my parents have their little cottage! We haven't changed that bathroom at all since we moved in so it would be a nice opportunity to do some simple updates to personalize it. Our powder bathroom downstairs with whale wallpaper also got a fresh coat of paint this week! The beautiful bathrooms in today's post inspired me, hope you enjoy them!

Sunday Walk + Roll is a series inspired by the interiors and exterior spaces that I fell in love with while surfing the internet. I really enjoy finding spaces and ideas that reflect a sense of protection! I hope this series will be as relaxing and enjoyable to you as a leisurely stroll down a charming street, a peaceful stroll through a park, or finally a peek inside a beautiful neighborhood home during Sunday's open house.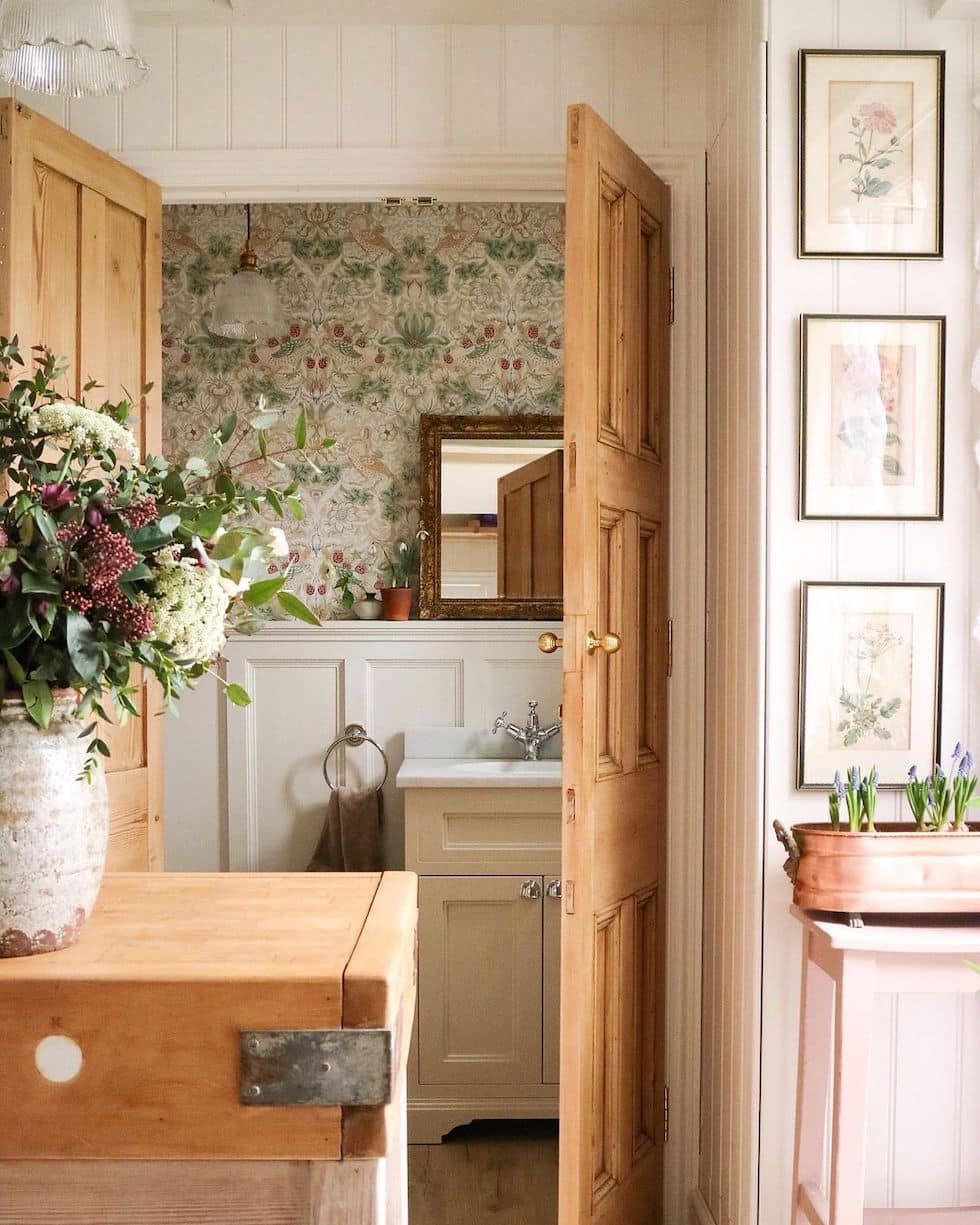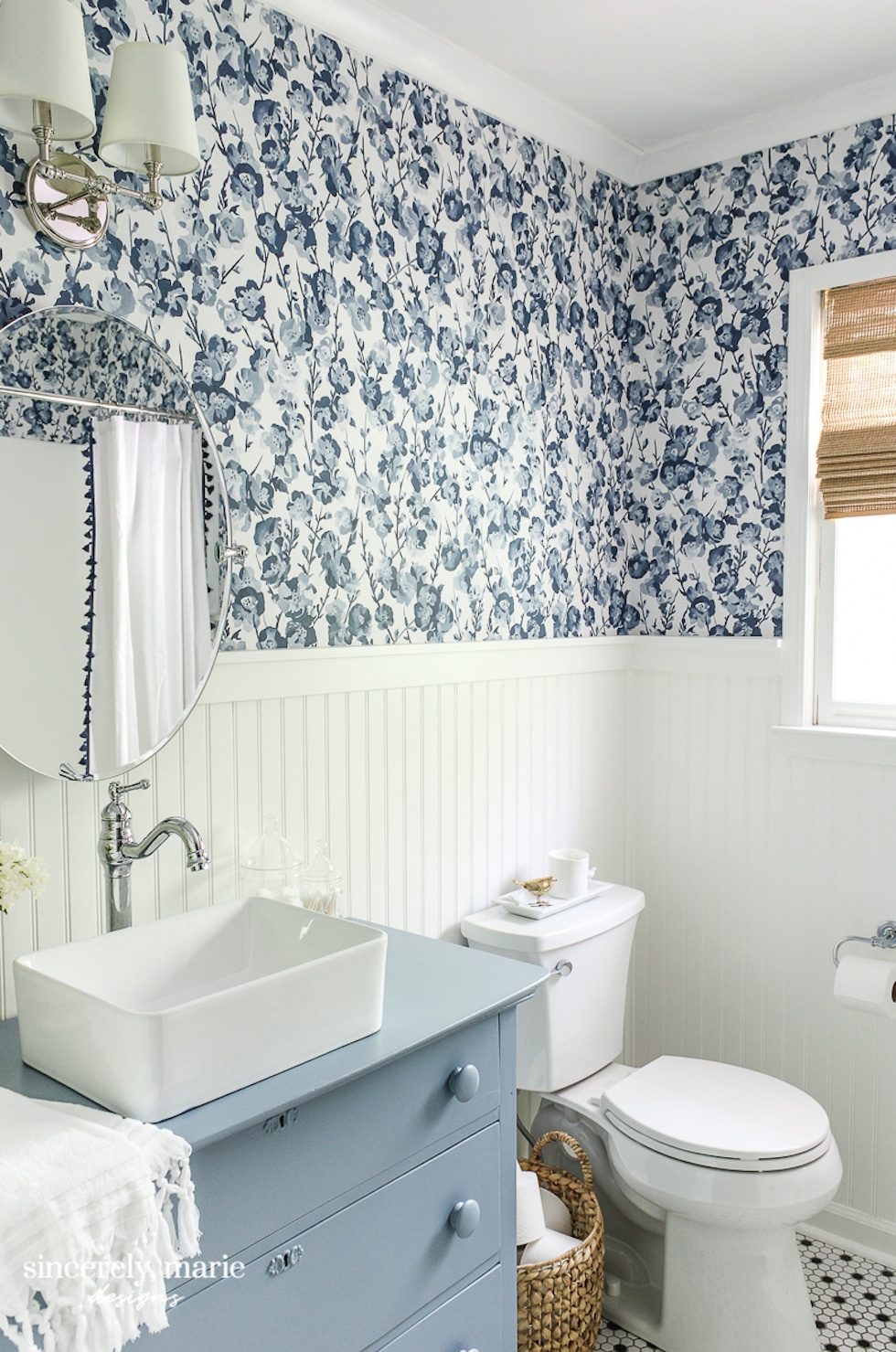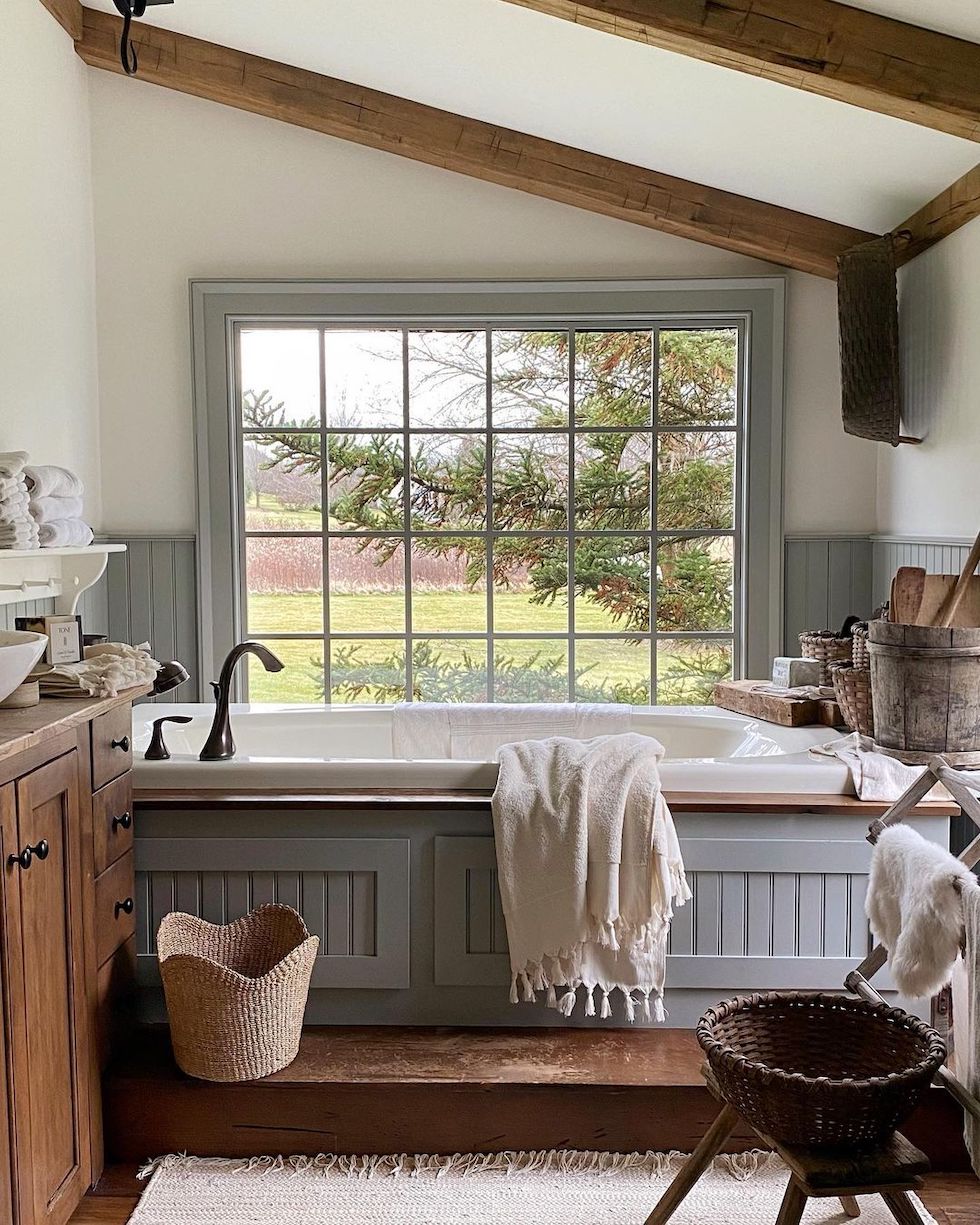 5 Beautiful and Charming Bathrooms
Beautiful Bathroom Renovation Ideas
Beautiful Bathroom Storage Ideas
5 Navy and White Bathrooms
Bathroom Vanity Inspiration and Resources
Inspiration: Bathroom with Sink
Inspiration: Jack and Jill's Bathroom
Inspired By: Clawfoot Tubs
My DIY Bathroom Makeover
Browse all of our previous Sunday Strolls & Scrolls inspiration posts here