glimpse of the brutalist interiors of a 1970s-built home in rural belgium
a brutalist dream home listed in heverlee, belgium
Standing amidst the scenic, meadowed farmlands of Heverlee, a town in Leuven, belgiumstands a 1979-built home which exemplifies the brutalist style. Crafted by architecture firm Archiduk, led by Guido Konings and Jan Delrue, this five-bedroom residence beautifully hybridizes the sensibilities of the architectural style with the project's rural context. With its structure of raw exposed concreteexpansive glazing, and warm timber interior detailing, the house has been well-preserved over the past forty years to showcase an architectural tapestry — now that the Belgian home is being listed for sale by ArchitectenWoning, new images offer a latest glimpse inside the brutalist spaces.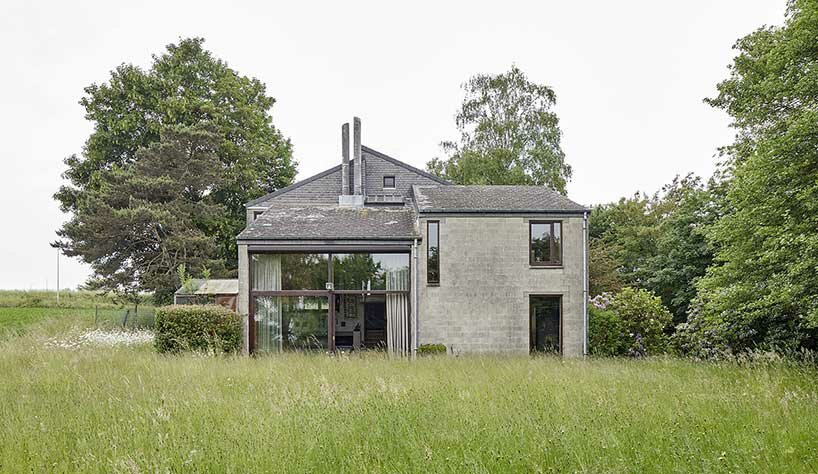 images courtesy ArchitectenWoning | @architectenwoning
raw concrete warmed with timber details
Upon entering the brutalist home in Heverlee, Belgium — now listed for sale by ArchitectenWoning — visitors are immediately greeted by the prominent presence of cast concrete. This cold material is left exposed in keeping with the brutalist style, and warmly accentuated with timber details including baseboards, bespoke built-in cabinetry, and thoughtfully designed shelving units.
Spanning across 1,312 square meters, the living spaces within the residence are organized as split levels. The lower levels host the living room, dining room, kitchen, and office, all of which boast enchanting vistas of the surrounding fields. Ascending the timber staircase, which elegantly zig-zags its way to the top of the house, visitors discover the private sanctuaries of the bedrooms. Each room offers a unique perspective of the vast, grassy landscape that surrounds the property, courtesy of its strategic placement and the incorporation of oversized windows.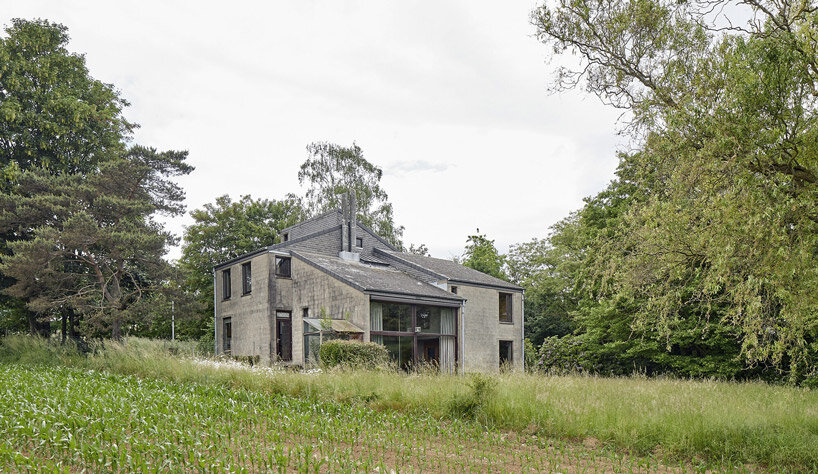 historic architecture carefully preserved
This home in Heverlee, Belgium remains true to its original design, gracefully enduring the passage of time to showcase the true Brutalist style in which it was first built. The vision of Konings, Jan Delrue has thus been preserved across the decades. Thus, the dwelling's overall preservation is undeniably charming, allowing visitors to experience the essence of 20th-century modernist living within the embrace of the Belgian countryside's remote and pastoral landscape.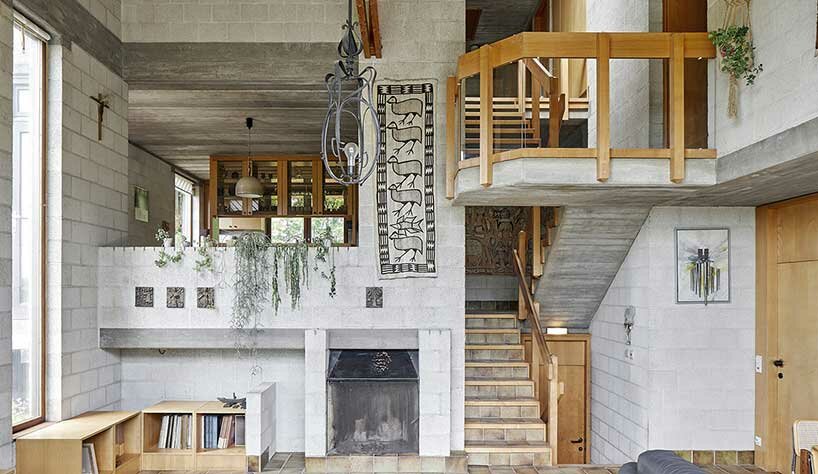 the interiors are organized across split levels, lending complexes and overlapping spaces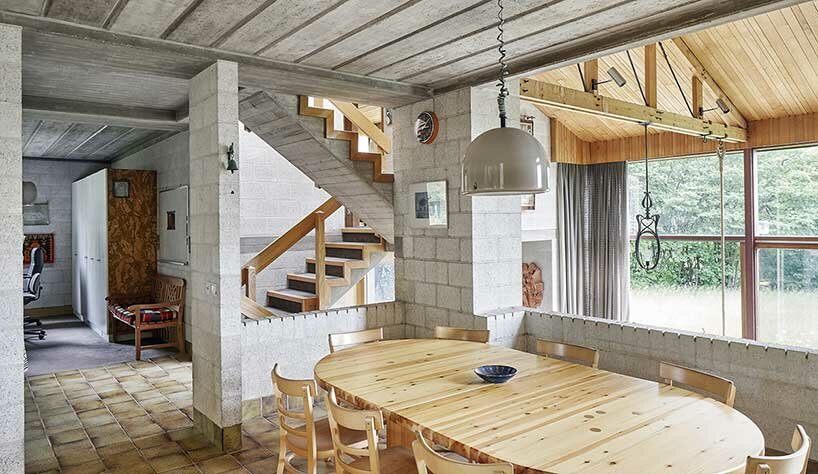 built in 1979, the preserved home remains true to its original design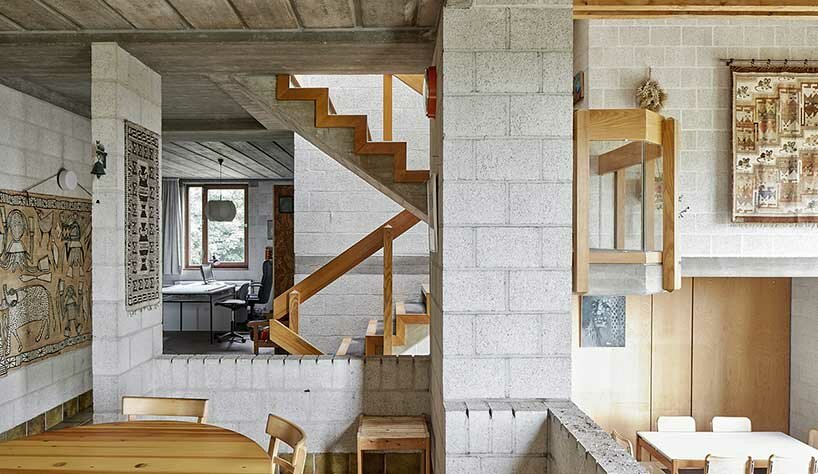 a staircase is cleanly finished with timber edges and zig-zags its way to the top of the house